E-cigarette use continued to grow among youth in 2015; cigarette smoking stopped dropping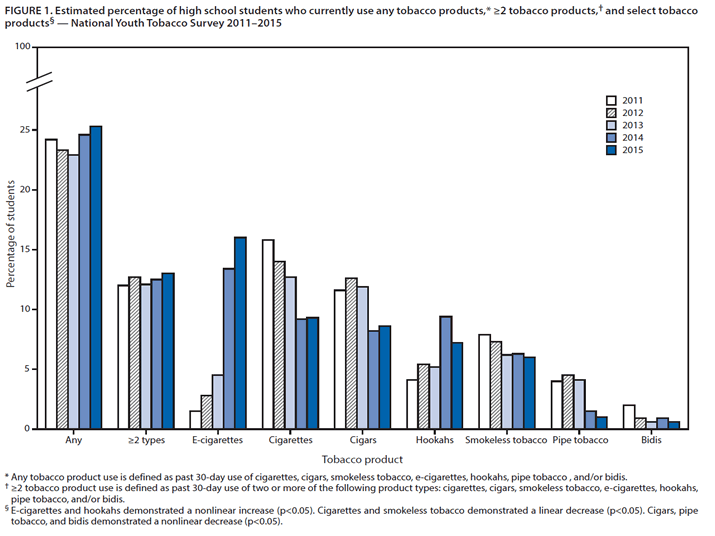 On April 15, 2016 the CDC published "Tobacco Use Among Middle and High School Students -- United States, 2011-2015" in MMWR.
 
The data (see graph for high school students) show continued growth in e-cigarette use with no drop in cigarette smoking.  The data for middle school students show continued growth in e-cigarettes with a small decline in cigarettes.
 
What this means is that e-cigarettes are continuing to expand the nicotine market among kids.  The fact that conventional cigarettes did not drop in high school students and only declined slightly among middle school students is precisely what one would expect if some of the kids initiating nicotine use with e-cigarettes were adding cigarettes, which is what the longitudinal data show (nonsmoking kids who start with e-cigarettes about three times more likely to be smoking cigarettes a year later).
 
Even if they do not start smoking, increasing nicotine use among kids is a bad  thing.