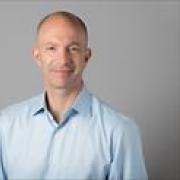 Gregory Marcus, MD, MAS
CLINICAL
Dr. Gregory Marcus is a specialist in the treatment of arrhythmias, including mapping and catheter ablation for atrial fibrillation, supraventricular tachycardias and ventricular arrhythmias. He is also an expert in pacemaker, biventricular device and defibrillator implantation.
RESEARCH
Dr. Marcus is Associate Chief of Cardiology for Research at UCSF Health. His particular research interests include cardiovascular effects of alcohol and caffeine and other common, modifiable, lifestyle factors; atrial fibrillation (mechanisms, guideline adherence, novel therapies); consequences and optimal management of cardiac ectopy (PACs and PVCs); supraventricular tachycardia (diagnoses and national treatment patterns); implantable cardiac devices (patient and provider knowledge and experiences, optimal performance, patient selection); with broader interests in clinical research study design and genetic epidemiology. More recently, as one of the leaders of the Health eHeart Study and the NIH-funded Eureka platform, Dr. Marcus' interests have included mobile health technology and leveraging devices, sensors, mobile apps and the internet to understand "real time" and "real life" effects and to conduct clinical research more efficiently.