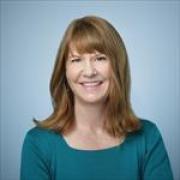 Joanne Spetz, PhD
Institute for Health Policy Studies
Joanne Spetz, Ph.D., is the Director of the Philip R. Lee Institute for Health Policy Studies and Brenda and Jeffrey L. Kang Presidential Chair in Healthcare Finance. She also is a member of the faculty of Healthforce Center at UCSF. She holds faculty appointments in the Department of Family and Community Medicine and in the School of Nursing. Her fields of specialty are economics of the health care workforce, organization and quality of health care services, and policies that affect use of and treatment for illicit drugs. She has conducted studies of the registered nurse, nurse practitioner, and long-term care workforces and has conducted surveys for the California Board of Registered Nursing for more than a decade.
Joanne's teaching is in health care financial management, health economics, and quantitative research methods. She teaches in the UCSF-UC Hastings Health Policy and Law, UCSF-UC Berkeley Masters in Translational Medicine, and UCSF Master of Science in Health Administration and Interprofessional Leadership (MS-HAIL) programs. She also serves on dissertation committees and mentors post-doctoral scholars.
Joanne is an Honorary Fellow of the American Academy of Nursing. She received a Mentorship Award from the Interdisciplinary Research Group on Nursing Issues of AcademyHealth. Joanne was a member of the Institute of Medicine Standing Committee on Credentialing Research in Nursing and a consultant to the Institute of Medicine Committee on the Future of Nursing. She frequently provides testimony and technical assistance to state and federal agencies and policymakers. Joanne received her Ph.D. in economics from Stanford University after studying economics at the Massachusetts Institute of Technology.