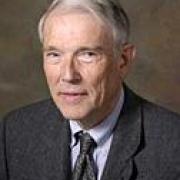 John Kane, MD, PhD
Dr. John Kane is an endocrinologist and director of the UCSF Lipid Clinic. He is also an associate director of the UCSF Cardiovascular Research Institute.
Kane's research on lipoprotein metabolism, the management of lipoprotein disorders, and the genetic basis of heart disease and stroke is known worldwide through his publications in refereed journals and book chapters.
Kane earned his medical degree at the University of Oregon School of Medicine. He completed a residency in internal medicine at Stanford University and UCSF, followed by a fellowship in endocrinology at UCSF.
Kane was an Established Investigator and fellow of the American Heart Association. He received an outstanding achievement award from the International Atherosclerosis Society for his work in the genetics of lipoprotein metabolism and atherosclerosis. He is a diplomate of the American Board of Clinical Lipidology.