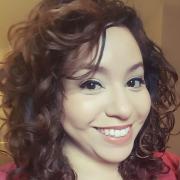 Natalie Alizaga, PhD
Natalie M. Alizaga, PhD received her doctorate in Applied Social Psychology from The George Washington University in Washington DC, a MPH in Health Behavior and Health Education from The University of Michigan, Ann Arbor, and a BS in Health Science from San Jose State University.  Her research interests focus on elucidating the psychosocial factors related to tobacco cessation and cancer prevention for underserved populations, including barriers and facilitators to routine health care and screening. Specifically, her research assesses factors that influence tobacco and cancer-related health cognitions and behaviors among lesbian, gay, bisexual, transgender, and queer (LGBTQ) individuals and racial/ethnic minorities.
A San Francisco native, Natalie served as a Research Assistant at UCSF and a Robert Wood Johnson Foundation Evaluation Fellow in Saint Paul, MN prior to pursuing her PhD.  As a Postdoctoral Fellow at the CTCRE, Natalie looks forward to examining tobacco cessation and prevention strategies for vulnerable populations.