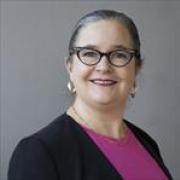 Suzaynn Schick, PhD
I study the health effects of air pollution in human subjects. I focus on the chemistry and toxicity of smoke and on how exposure to cigarette smoke can cause heart and lung disease. My analysis of tobacco industry research showed that sidestream cigarette smoke (the primary constituent of secondhand cigarette smoke) is more toxic than the smoke that smokers inhale and that secondhand smoke becomes more toxic as it ages.
I have published three controlled human exposure studies on the health effects of secondhand cigarette smoke which show that:
1. A single 30-minute exposure to fresh sidestream cigarette smoke, at 350 micrograms of particles per cubic meter, decreases flow-mediated dilation of the brachial artery and increases plasma VEGF and endothelial progenitor cell motility. (These changes can increase the risk of heart attack.)
2. For each increase in SHS exposure by 100 μg/m3 particles, the absolute maximal percent brachial artery flow-mediated dilation was reduced by 0.67%. (Even a little smoke can increase the risk of heart disease.)
3. A single 30-minute exposure to aged cigarette smoke, at 1000 μg/m3 particles, increases nasal congestion in healthy human subjects. (Nasal congestion can lead to sinus infections.)
My research on the chemistry and toxicity of cigarette smoke has helped define a new health risk from smoking: thirdhand cigarette smoke. Thirdhand smoke is the tiny droplets of oils and waxes (tar) that stick to surfaces, like walls, furniture, clothing and hair. Thirdhand smoke cannot be removed by ventilation. Many of the toxins and carcinogens in smoke linger for days, months and years after the cigarettes are gone. My laboratory is funded by the California Tobacco-Related Disease Research Program to study how humans absorb thirdhand smoke from the environment.
I am also studying the effects of cannabis use on air quality in public places and the chemistry and toxicity of cannabis product emissions like dab aerosol.
I am member of the California Thirdhand Smoke Consortium, the UCSF Helen Diller Family Comprehensive Cancer Center and the UCSF Center for Tobacco Control Research and Education. My goals are to understand how smoke causes heart attacks and respiratory disease and to educate society on the true impact that air pollution has on human health.