CDC TIPS campaign educates e-cigarette users about dangers of dual use of e-cigs and cigs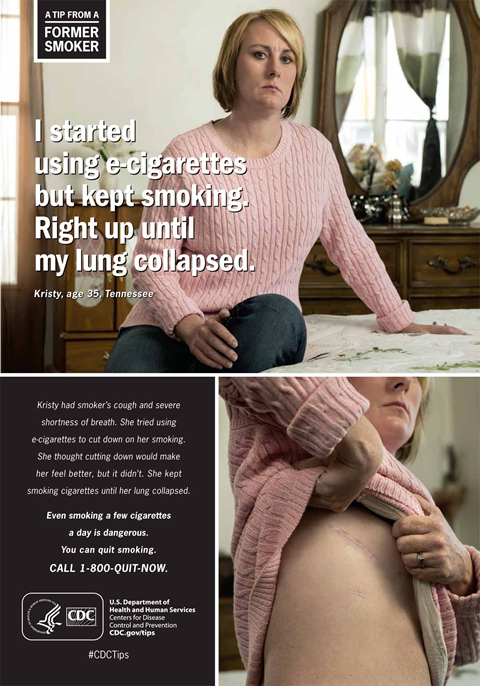 The CDC TIPS for former smokers has release an ad warning people who are trying to quit smoking about the dangers of dual use of e-cigarettes and cigarettes.  This is an important and timely addition to the Tips from Former Smokers  campaign that the CDC has been running.
 
This is an important message to counter the misinformation that just replacing some cigaretters with e-cigarettes is a good thing.
 
When people ask me about using e-cigarettes to quit, I tell them that e-cigarettes are not FDA approved for smoking cessation and that there are other products that have been tested and demonstrated to be effective.  But if they want to try quitting cigarettes using e-cigarettes, it is very important that they stop smoking cigarettes entirely.  (Read more)
 
You can learn more about Kristy and hear her story in her own words here.
 
The CDC needs to make this one of their TV and radio ads.