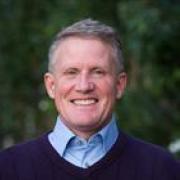 Jeremiah Mock, MSc, PhD
Institute for Health & Aging
Dr. Mock conducts collaborative research examining how people's cultural context shapes their patterns of tobacco use. As a health anthropologist, for over two decades he has focused on examining how and why people's lived experience of tobacco use and secondhand smoke exposure is deeply rooted in culture, and how cultural and political-economic change can influence the prevalence of tobacco use within a cultural group, as well as changes in people's modes and norms of tobacco use. His work has recently expanded to examine the cultural phenomena of young people's pod-based e-cigarette use (e.g., "juuling"), heated tobacco product (e.g., IQOS) use, and cannabis use.
Dr. Mock is Principal Investigator of a three-year grant funded by California's Tobacco-related Disease Research Program on policy research to denormalize tobacco use in the great outdoors in California and the Pacific Rim. Through the analysis of tobacco industry documents and tobacco advertising, Dr. Mock and his collaborators are identifying industry strategies for propagating the pervasive notion that it is socially acceptable to smoke in outdoor settings. At parks and beaches throughout California, Japan and Thailand, they are conducting interviews, observations and collecting discarded waste from tobacco, e-cigarette, IQOS and cannabis use to generate an evidence base for eliminating the environmental impact of this waste, secondhand smoke and aerosol exposure, and fire hazard in outdoor recreational areas, marine environments and wilderness habitats.
For over 23 years, Dr. Mock has worked within multiethnic, multiage and multidisciplinary teams to conduct community-based participatory research (CBPR) on preventing and reducing tobacco use in underserved populations in California. He was an investigator on 10 large-scale tobacco control and cancer prevention studies funded by NIH and CDC.
He recently led the first-of-its-kind CBPR garbology study on how teen "juuling," cigarette, cigarillo, and cannabis use are contaminating high school environments, published in MMWR.
He is the lead author or coauthor of publications including the first study to document high levels of secondhand smoke exposure at popular beaches, and one of the first studies showing high densities of tobacco waste in beaches. He has also published research on the burden of secondhand smoke exposure on the respiratory health of Thai children, tobacco company interference in Thailand, waterpipe use in Syria, and on culture and smoking in Southeast Asian refugee and immigrant communities in the U.S.
Dr. Mock's work has taken him throughout Asia. While in Japan on a Fulbright Fellowship and as faculty at Osaka University, he conducted research uncovering the paradox of high smoking rates among young people crafting an alternative, environmentally sensitive way of life.
He has conducted trainings on health anthropology and evaluation research for the Ministries of Public Health in Thailand, Cambodia and Laos, for Osaka Prefecture Department of Public Health, and for the WHO Kobe Health Development Research Center. He has a strong command of Thai language and he is conversant in Japanese. He is also nearly fluent in Spanish and Brazilian Portuguese.